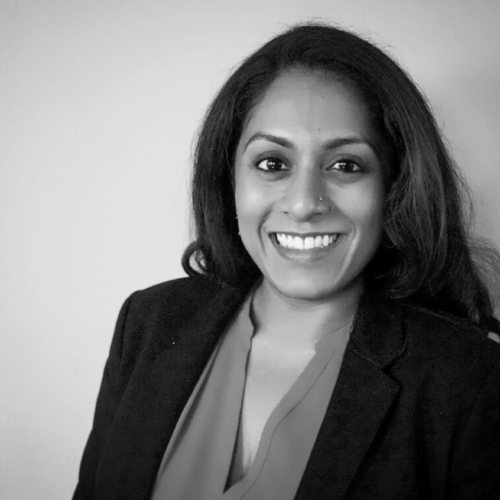 Dan Egol
Co-Founder
Pronouns: he/him/his
Raised in a multi-cultural home with strong ties to both Cuba and Israel, I grew up passionate about social justice, community building, and global affairs. I openly identify as a member of the LBGTQ community and am committed to using the many privileges and opportunities in my life to foster equity for others.
I deeply appreciate the personal and professional opportunities that have allowed me to grow while serving others. For the past five years, I worked at Cook Ross, a diversity & inclusion consulting firm, holding various roles including Project Manager, Chief of Staff, and Client Success Manager. Prior to Cook Ross, I interned at the Smithsonian National Museum of American History, the Cuba desk of the Washington Office on Latin America, the Racial Justice Project at the American Civil Liberties Union, and the Atlantic Philanthropies. As a way to provide direct service to my home community, I served on the Board of Shepherd's Table, a Silver Spring-based organization that provides basic, essential services to vulnerable community members, particularly those experiencing homelessness and food insecurity.
Now halfway into the next chapter of my life as an MBA Candidate at the Yale School of Management, I look forward to being a part of, building, and contributing to the Inclusion NextWork community.
Daveon Coleman
Board Member
Pronouns: he/him/his
Growing up in a working class home in Milwaukee exposed me to the realities of systemic racism and segregation in ways I never fully understood until I was an adult. My personal experiences influenced my sense of equity and justice in many ways that were apparent and non-apparent at the time.
My time as a student at the University of Wisconsin-Madison, where I earned my Bachelor's Degree in Political Science, exposed me to organizations, both administration and student led, that attempted to bring the theories and frameworks around diversity equity and inclusion into the lived experiences of the faculty and students at the University. It was my interaction with those organizations and programs, and dedicated people that heavily shaped the passion that I have for social justice today.
Throughout my career working as a journalist and communications expert, I have tried to carry the lessons I learned with me to improve the communities I am a part of. My goal is to leave the spaces in which I exist more helpful, inclusive, safe and fulfilling for those who come after me.
I currently reside in Washington, D.C. and work as a Communications Strategist for Earthjustice, a non-profit environmental legal organization. In my free time I enjoy performing stand-up comedy and curating podcast playlists
Hannah Mack
Co-Founder
Pronouns: she/her/hers

I've always been curious about what makes each of us unique, and how in all aspects of our world - home, work, community - we can see that uniqueness as an asset rather than a challenge. My first substantial intercultural experience was studying in South India during my time at Bates College. While living with a host family and studying the Tamil language, I conducted an ethnographic research project on the negative impacts of economic development projects on agricultural villages. I returned to the region a year later to mentor other American students living in India for the first time, and it was through that experience that I became interested in developing and facilitating cultural competency learning experiences.
I went on to serve on Cook Ross Inc.' Learning & Innovation team, where I managed CultureVision, an online platform for healthcare professionals to easily access information that aids them in providing culturally relevant patient care. Consulting for hospitals and healthcare organizations of many sizes and types solidified my passion for healthcare justice and using patient-centered care as a way to reduce pervasive health disparities. I also served as an instructional design lead for a varied group of US-based and global organizations, including Fortune 500 companies, educational institutions, government agencies, and nonprofits seeking to create or improve diversity and inclusion initiatives.
In 2016, I moved from Washington, DC to Oakland, CA with my partner Mischa and our rabbit Oliver. I am now working for The Mosaic Company as a consultant to energy companies who seek to increase the effectiveness of their Learning & Development function. I also make ceramics and bake bread (while pursuing a more just and equitable world).
Jonathan Braxton
Board Member
Pronouns: he/him/his
Service and helping others has always been the cornerstone of my family's beliefs. Growing up in a military family and being African American I feel gave me a unique perspective about current race relations in this country.

However, one thing that I have come to understand is that just because you believe in a perspective does not mean it is the right one. I hope to further educate myself while going through this journey in INW and following my family's path of service and helping others.
Starting with several charter schools in D.C. I strove to help and support the teachers at would educate the future leaders in our world. Technology quickly has become a part of our daily lives. Something that simply put, has connected the world in an unprecedented way. Working with the three talented founders and board members of INW I hope to use my love of technology and service to help bring the idea of diversity and inclusion to as many communities as possible.
Minjon Tholen
Co-Founder
Pronouns: she/her/hers
Diversity & inclusion has been a consistent theme throughout my life. As someone who was adopted from Sri Lanka, grew up in The Netherlands and now resides in the United States, my own experience inspired my passion and deep appreciation for diversity & inclusion.
I have a B.A. from Utrecht University, an M.A. in Gender & Women's Studies from the University of Wisconsin-Madison, and certificates in Executive Leadership and Strategic HR Leadership from Cornell University. I've also had the opportunity to be a New Leader with the Center for Progressive Leadership and the National Council for Women's Organizations, a fellow with the Roosevelt Institute| Pipeline, a delegate to the United Nations Commission on the Status of Women, and an Aspen Ideas Festival Scholar.
My previous work experience led me from the education sector to several nonprofits and eventually to Cook Ross, a leading D&I consulting firm. As a Senior Consultant with the company, I partnered with Fortune 500 companies, public institutions and nonprofits all over the world on their D&I strategies. This allowed me to gain broad and deep experience and expertise in D&I leadership and strategy. Moreover, it's given me an even stronger commitment to strengthen and innovate this work in our communities and organizations. I now serve as the National Director of Inclusion, Diversity, Equity & Accessibility (IDEA) at Amnesty International USA. Amnesty International is the world's largest grassroots human rights organization and in my role, I am responsible for developing and implementing a holistic IDEA strategy to advance our mission of protecting human rights for all.
Paige Robnett
Board Member
Pronouns: she/her/hers
Growing up playing basketball in the metro-Detroit area helped me realize the importance of diverse teams and the power of belonging at a young age. The bridges I built with my teammates made a profound impact on the way I understand privilege and identity. I am an unapologetic intersectional feminist with more than seven years of strategically managing programs and facilitating skill-building leadership workshops in the non-profit and private sector. My passion for equity drives my professional and volunteer work. Currently, I serve as a Project Manager for Cook Ross, an organizational development firm that specializes in inclusion and diversity. Before I joined the Cook Ross team, I managed leadership programs and campus initiatives for the American Association of University Women as their College/University Relations Manager.
I am grateful for the opportunities I've had to give back and learn from other driven, passionate change-makers. I volunteer year-round as a Running Start Elect Her workshop facilitator, training college women to run for office across the country. I also recently served as Co-Chair for the Trachtenberg School of Public Policy and Public Administration's Women's Leadership Fellows program during the 2017-18 school year, after participating as a 2016-17 cohort member.
In 2019, I will graduate with a Master's degree in Public Administration with a concentration in Organizational Evaluation and Leadership from the George Washington University and am looking forward to the next phase of my own leadership journey. I am thrilled to collaborate with the Inclusion NextWork Board, members and supporters as we work together to embrace diversity and foster inclusion in our workplaces and beyond.